Our innovative & circular products
Take a look at our products that help trees thrive in the urban environment. Thanks to our extensive knowledge of various proven systems, our experts can provide you with the most comprehensive advice for root structure systems within the urban landscape. We can advise and guide your project requirements, from A-Z, and offer customised solutions in different price ranges.
Developed and produced by TreeBuilders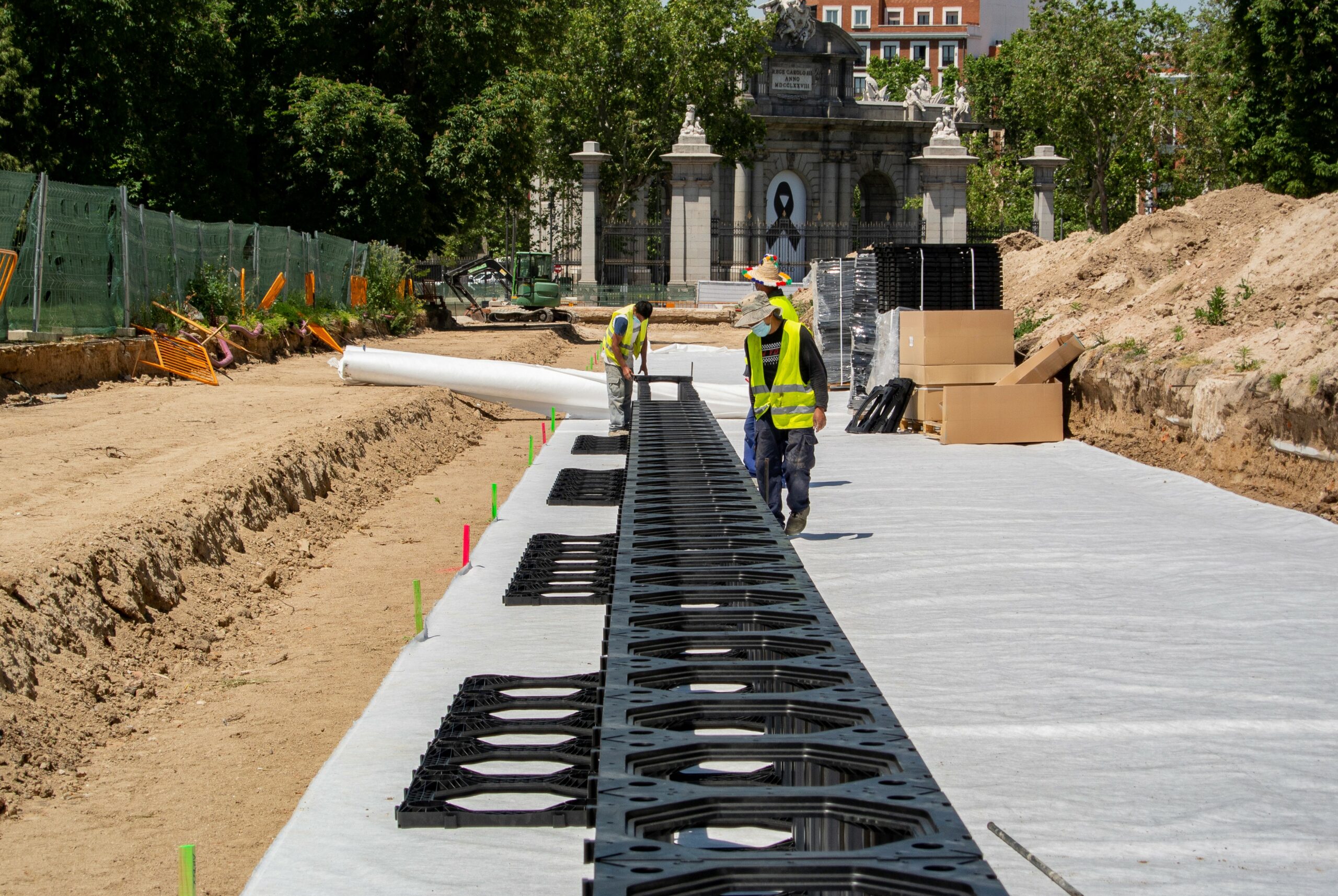 TreeParker® system
Modular structural soil cell system including stormwater management. Our TreeParker system offers the most ideal circumstances for trees to thrive beneath the pavement.  
MORE INFO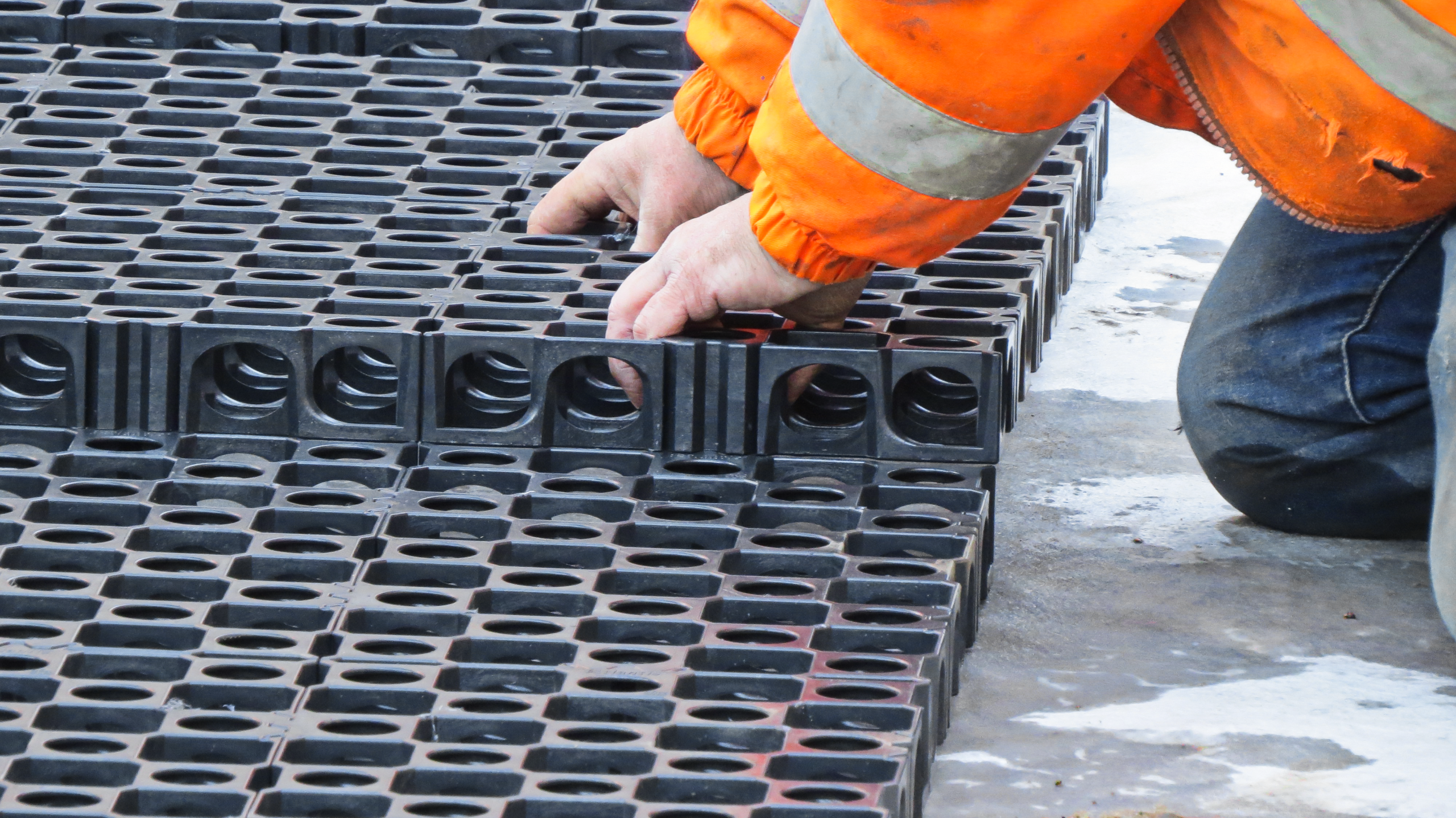 Sandwich construction
Load-bearing and pressure spreading system. Pressure spreading systems spread the load of vehicle movements around the rooting area of the tree and eliminate/reduce soil compaction within the pit. 
MORE INFO